Are you looking for a hassle-free and rewarding way to manage your finances? Look no further than the KOHO Mastercard!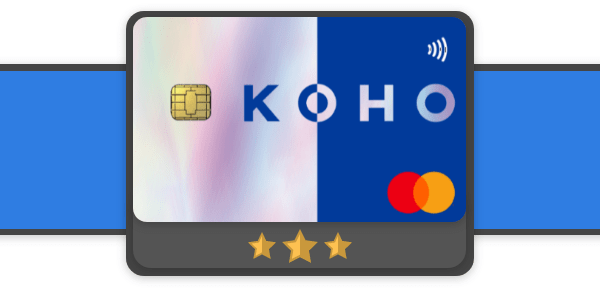 KOHO is a reloadable prepaid Mastercard that allows you to spend only the money you have in your account. No more worries about overspending or getting into debt!
Can I use my KOHO card like a credit card?
Absolutely! Once you've added funds, you can use your KOHO card anywhere Mastercard is accepted – both in-store and online. Merchants treat your KOHO card just like any other credit card, making it a seamless experience.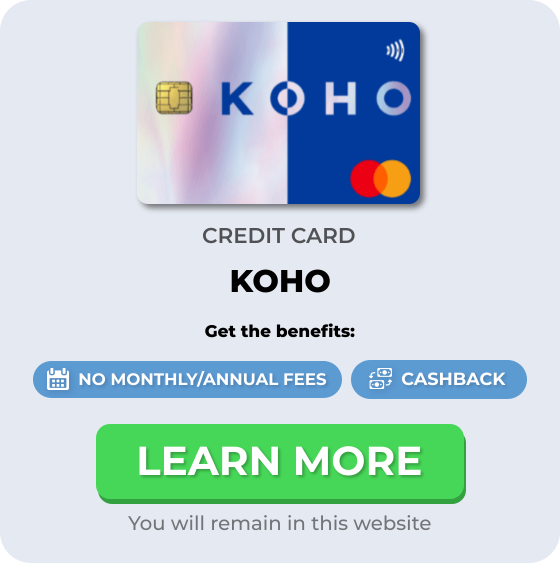 What are the perks of KOHO Mastercard?
No More Approval Hassles: Say goodbye to lengthy application processes. With KOHO, getting started is as easy as 1-2-3. Open a personal or joint account, and you're all set to embark on your financial journey!
Effortless Credit Score Tracking: Keeping tabs on your credit score is crucial, and KOHO makes it a breeze. Monitor changes to your credit score effortlessly, empowering you with valuable insights into your financial health.
Earn While You Spend: Who doesn't love cash back? Enjoy a fantastic 1% cash back on your groceries and transportation expenses. Every purchase becomes a rewarding experience!
Travel with Confidence: Foreign transaction fees can be a nuisance, but not with KOHO. Say hello to lower foreign transaction fees compared to other credit cards, making your travels smoother and more budget-friendly.
Building Credit Made Easy: Are you looking to build or improve your credit history? KOHO has got you covered with its Credit Building feature. For just $10/month (or $7 with the Essential or Extra subscription plan), you can empower yourself financially and pave the way for a healthier credit future.